Buy vs Lease near Ann Arbor, MI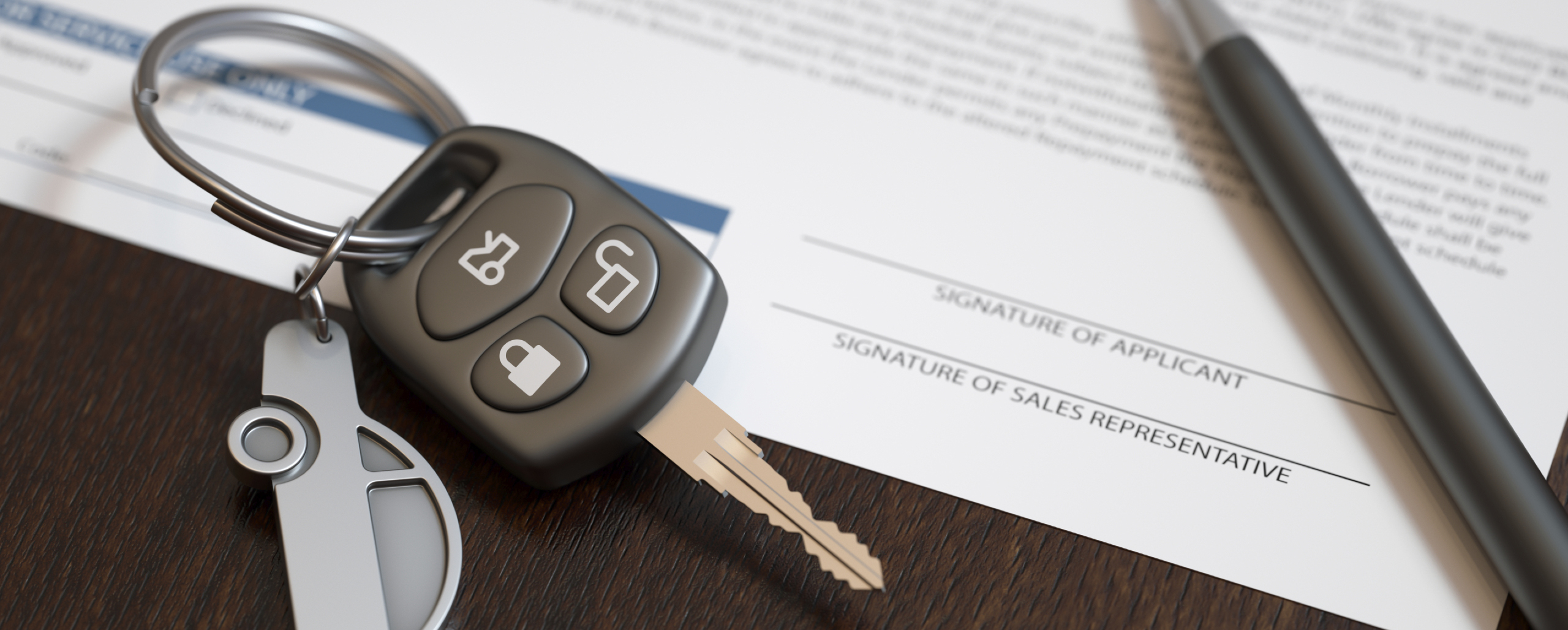 Once you set your sights on the perfect Toyota driving option, you have to determine what type of contract you would like to participate in. Whether this is your first time buying or leasing or you are a seasoned veteran, we at Wolverine Toyota are here to lay both options in front of you. This way, you can make a decision that positively impacts your future driving needs and financial restrictions. When you are ready to get the ball rolling, head over to our Finance Department to meet with a friendly representative!
Leasing
Let's get things started by diving into the avenue of automotive acquisition that is gaining more popularity as time passes. Otherwise known as leasing, this option is perfect for the driver that wants to stay consistent with the latest advancements to hit the market. That is because terms generally last between two and four years, and in that time, you will be borrowing the Toyota model from us. Another reason why prospective drivers are gravitating toward this path is because it allows them to secure a low monthly rate that you wouldn't be able to take advantage of if you were to purchase. That is because you will only have to foot the bill for the model's depreciation and the miles you drive it for while it is in your care. Then, when your contract ends, you will be able to take advantage of our lease end options. These include upgrading, paying the difference toward ownership, or returning the vehicle and exploring other options.
Buying
On the other end of the spectrum is the opportunity to buy the model you are keen on for its full value. This is perfect for people that want to see a return on their investment because once your term is over, you will have achieved full ownership! Bear in mind, if you want to take the helm of a pre-owned model, you will have to go with buying, as it isn't very common to lease these types of vehicles. The best part about taking this route is that your contract will typically last four to seven years, so you will be able to use it as a trade-in when you are ready to upgrade in no time at all. If you want to get a head start before you walk through our doors, you can use the Payment Calculator to view your purchasing power and possible monthly rate. Then, you can fill out the online Finance Application, so we can have a few loan options ready for you ahead of your arrival.
Inventory
When you are ready, you can start searching through our inventory of vehicles by clicking on the corresponding links at the top of your screen. Since both leasing and buying share our new Toyota models in common, that is where we will begin. To reveal every ride we currently have in stock, just double-click the New Vehicles dropdown and start scrolling around to find a few that pique your interest. We suggest using the filters on the left side of your screen to help speed up the process so you can view exactly what adheres to your stipulations. If you want a vehicle that is perfect for the entire family, we suggest opting for the Toyota Highlander or Sienna. Are you in the market for premier fuel ratings and horsepower? You can't go wrong with the Corolla or Camry!
Once you decide whether to buy vs lease near Ann Arbor, MI, make your way down to Wolverine Toyota. Our Finance Department looks forward to lending their assistance!

Sales Hours
(734) 242-3900
Monday
9:00 am - 8:00 pm
Tuesday
9:00 am - 6:00 pm
Wednesday
9:00 am - 6:00 pm
Thursday
9:00 am - 8:00 pm
Friday
9:00 am - 6:00 pm
Saturday1
Closed
Sunday
Closed
1 - Hours for Sat Jul 4th 2020
Testimonials
GOOGLE
6-12-2020
GOOGLE
3-10-2020
CARGURUS
3-5-2020
GOOGLE
3-5-2020
GOOGLE
3-4-2020
GOOGLE
3-3-2020
GOOGLE
3-3-2020
GOOGLE
2-21-2020
GOOGLE
2-19-2020
GOOGLE
2-19-2020
GOOGLE
2-13-2020
GOOGLE
2-13-2020
GOOGLE
2-13-2020
GOOGLE
2-13-2020
GOOGLE
2-13-2020
GOOGLE
2-12-2020
GOOGLE
2-12-2020
CARGURUS
2-5-2020
CARGURUS
2-4-2020
GOOGLE
2-3-2020
GOOGLE
1-28-2020
GOOGLE
1-24-2020
GOOGLE
1-21-2020
GOOGLE
1-12-2020
CARGURUS
12-19-2019
GOOGLE
12-10-2019
GOOGLE
12-5-2019
GOOGLE
11-10-2019
GOOGLE
11-8-2019
GOOGLE
11-2-2019
GOOGLE
11-1-2019
GOOGLE
10-31-2019
GOOGLE
10-13-2019
Read More