Battery Test and Replacement near Toledo, OH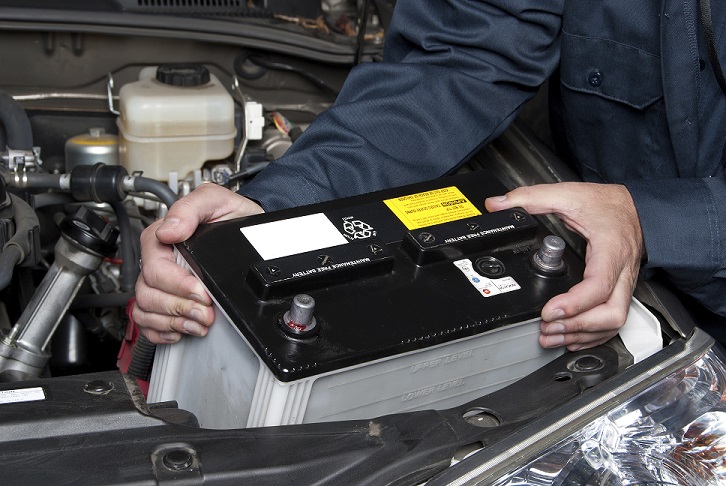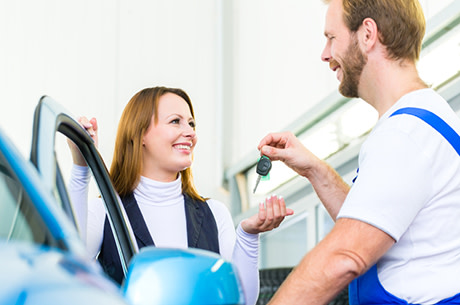 There is one component no car can live without, and that is its battery. Just like the battery inside your TV remote or flashlight, your car's battery will reduce in functionality over time and ultimately need replacing. When it comes time for that, our service experts at Wolverine Toyota are equipped to get you back on the road as soon as possible. Schedule your service appointment today to get your car back in tip-top shape!
Timeline
If you've never worked with cars before, you might be wondering what the lifespan is for a car battery. In general, car batteries tend to reduce in efficiency after three years, so we recommend getting them tested every three to five years just to be sure they are still working properly. Keep in mind, this timeline could change based on the model you own, your driving style, the climate you live in, and more. For more information on your specific battery, make sure to read your vehicle's owner's manual. If you have any additional questions about the timeline of your battery, just use our handy Ask A Tech form under the Service tab of our website to get in touch directly with one of our service team members.
Warning Signs
There are several other warning signs to look out for that could also indicate a problem with your system, regardless of the general timeline. First and foremost, if your car seizes up on the roadway and you need to be given a jump start to get going again, this is a surefire sign that your battery is at the end of its lifespan. If this occurs, bring your vehicle in right away to our service center so that you don't get stranded somewhere with a dead system! Other, subtler signs include if your car is taking longer to start up than usual, and if you hear a clicking noise when starting it up. If either of these occur, it can be a sign that your battery is on the decline. Lastly, it is important to keep in mind that all of the electronics in your car are connected to your battery, so if your display screens, headlights, or other devices start to malfunction, it could be a sign of wear and tear.
Test and Replacement
As soon as you drive up to Wolverine Toyota, our expert service team will get to work right away conducting an electrical system test on your battery to see if it needs replacing. If it does, our in-house Parts Department will immediately dive into their stocked inventory to find you the perfect replacement. If you really want to step up your vehicle's performance, opt for one of our Toyota TrueStart™ batteries. Then, our team just has to remove your old battery, clean out its terminal, and install the new one. We invite you to relax in our waiting room while we work, or go about your daily tasks and come back when we are finished. Make sure to look through our frequently updated Service Specials during your free time to save you money on this project!
If you think your car's battery might need to be replaced or tested, bring it into our service bay as soon as today! Our Service Department has all the tools to help your vehicle run as good as new. At Wolverine Toyota, your battery test and replacement near Toledo, OH, is our priority!
Service Hours
(734) 242-3900
Monday
7:30 am - 8:00 pm
Tuesday
7:30 am - 6:00 pm
Wednesday
7:30 am - 6:00 pm
Thursday
7:30 am - 8:00 pm
Friday
7:30 am - 6:00 pm
Saturday1
Closed
Sunday
Closed
1 - Hours for Sat Jul 4th 2020
Testimonials
GOOGLE
6-12-2020
GOOGLE
3-10-2020
CARGURUS
3-5-2020
GOOGLE
3-5-2020
GOOGLE
3-4-2020
GOOGLE
3-3-2020
GOOGLE
3-3-2020
GOOGLE
2-21-2020
GOOGLE
2-19-2020
GOOGLE
2-19-2020
GOOGLE
2-13-2020
GOOGLE
2-13-2020
GOOGLE
2-13-2020
GOOGLE
2-13-2020
GOOGLE
2-13-2020
GOOGLE
2-12-2020
GOOGLE
2-12-2020
CARGURUS
2-5-2020
CARGURUS
2-4-2020
GOOGLE
2-3-2020
GOOGLE
1-28-2020
GOOGLE
1-24-2020
GOOGLE
1-21-2020
GOOGLE
1-12-2020
CARGURUS
12-19-2019
GOOGLE
12-10-2019
GOOGLE
12-5-2019
GOOGLE
11-10-2019
GOOGLE
11-8-2019
GOOGLE
11-2-2019
GOOGLE
11-1-2019
GOOGLE
10-31-2019
GOOGLE
10-13-2019
Read More